Beautiful old lady
The older a dog gets the more you see their soul. Love old dogs so much.
The Golden Retriever is one of the most popular dog breeds in the United States. August, better known as "Augie," made the history books recently after celebrating a record-breaking birthday. Not only has she reached almost double the average life expectancy of her breed, but according to GoldHeart Golden Retrievers Rescue, she's the oldest Golden Retriever in the world!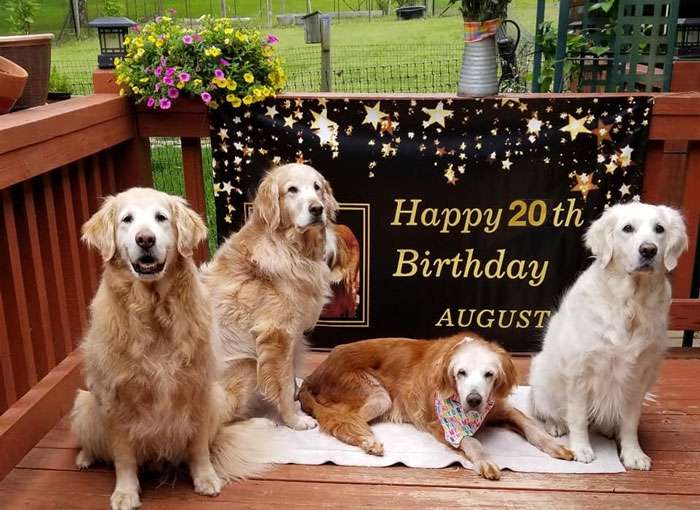 To celebrate her milestone birthday, Jennifer and Steve threw a little birthday party for her. They set up some amazing birthday decorations and gave Augie a dog-friendly carrot cake. She also got some quality time with her fellow golden retriever siblings, Sherman, Belle, and Bruce — it was the pawfect day for any pooch.
And even at 20 years old, Augie is surprisingly healthy, She can still move around well "although she's a bit shaky when she first gets up" and enjoys daily walks around the yard.